November 24, 2013, 6:44 pm
We have a winner for the 2nd-in-series Candy Cane Crochet Hook- Marie has snagged the prize for $12! And what fun it was on this side as Margaret and Marie battled it out for the festive one-of-a-kind hook! The bidding reached it's max of $12 just minutes before the deadline! Marie's highest bid beat out Margaret's landing at a solid $12- which is a steal! Congratulations Marie! There will be one more Candy hook in the works for this season, so stay tuned- or drop me a line to keep you in the loop on the auction status.


Now, I'm thinking about cozy toes tonight- and why? Because mine are cold and I've never knit socks, that's why! Nothing like a little inspiration, huh? ;) Here are some patterns for cozy toes while being festive, candy cane style, of course!


Peppermint Twist Socks, Designed by Kate Atherley as a free pattern download.
PlanetPurl.com published a pattern from JackieES: Peppermint Sticks Tube Socks (available for $6)

And I can't figure out if this is the same pattern, or a bit of a variation. It's by the same designer, JackieES and also called Peppermint Sticks Tube Socks, so let me know if you know more than me and can let me know what's the deal here :) It's a unique take on the twisting pattern, and I quite like it! This one is published by Jackie's own site, Heart Strings Fiber Arts.
Her site itself, looks to be a great resource for knitting and crafts *bookmarking*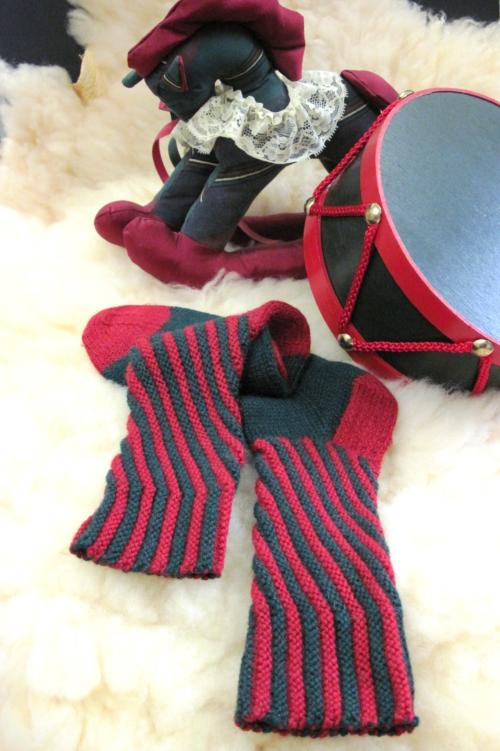 So I hope the rest of your evening is filled with warm toes and perhaps some peppermint. Or Candy Canes. until next time,
Roux